The Great Excavation: Why are my quests on cooldown?
As you advance through the event, you may reach a point at which no more event quests are available.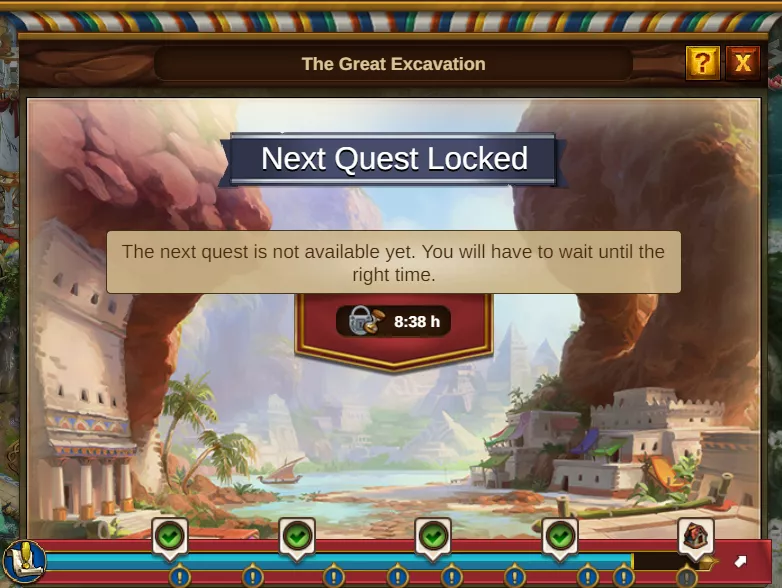 The questline only has a set amount of quests available from the start, and gets one new quest added on every new day of the event. If you reach the last quest available on any given day, return the next day, and you can continue. The last quest of the event will be unlocked on the last full day of the event.
For more information on The Great Excavation event and everything related, please check out our
wiki!
Related articles