The Great Excavation: How can I gather more Provisions?
Provisions are scattered around your city. They appear regularly and wait for you to collect them. Up to six of them can be active at the same time.

But you can also find Provisions in the Quest window as rewards. If you complete enough quests to unlock a Quest milestone, you will get more Provisions.

As with our previous events, your loyalty to your citizens will be rewarded. You can collect 35 free Provisions each day of the event just by joining your city!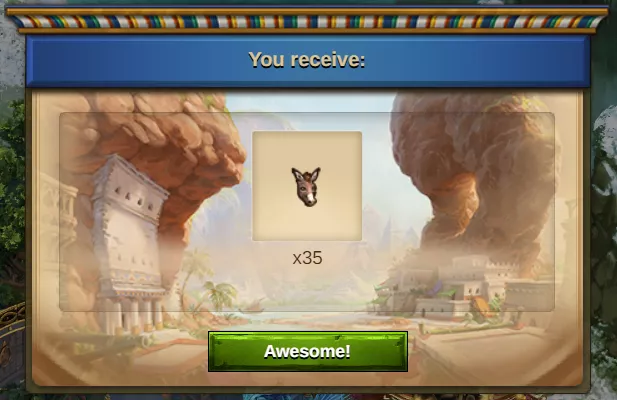 For more information on The Great Excavation event and everything related to it, please also check out our
wiki!
Related articles