The Great Excavation: Grand Prize & Royal Pass
For every step of the event completed, you will step towards the next classic Grand Prize and the next Royal Grand Prize !
You can see all Grand Prizes by pressing the Claim (or See Prizes if you claimed the unlocked prizes already) button from the bottom of the event screen.

The Grand Prizes window will open, and there you can see the upcoming event prizes waiting for you to be unlocked.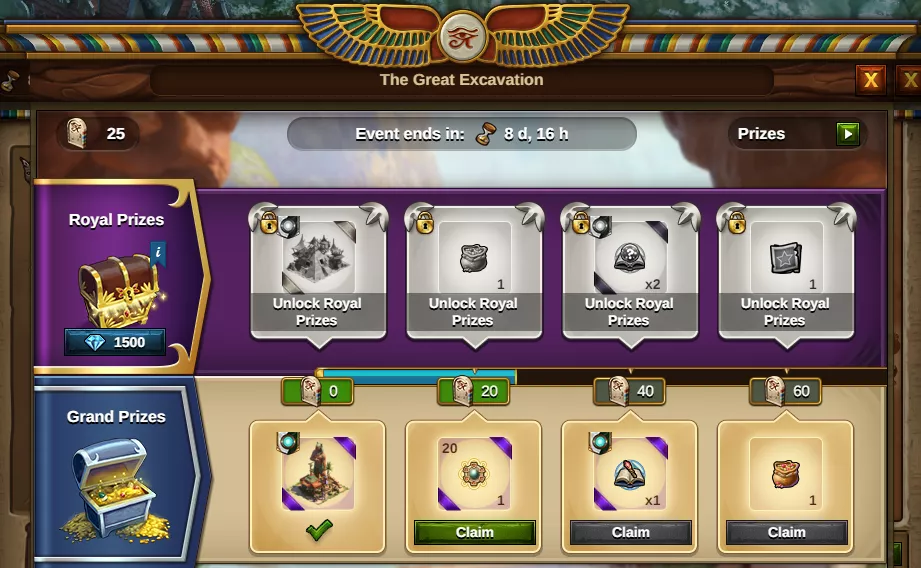 Here you can collect most of the Ancient Promise Set Buildings. For every 20 Amuni's Knowledge collected, you can unlock one of the Grand Prizes, among which you can find various high-rarity instants, together with Tomes and a
a unique portrait not available in any other part of the game!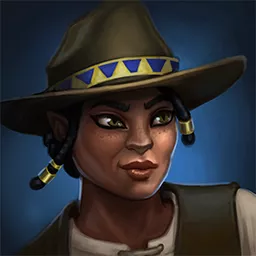 The Royal Prize lane becomes available with purchasing the Royal Prize Pass, and you can do so at any time in the event!
When you unlock a classic Grand Prize, you can simultaneously claim one of the Royal Prizes, giving even more rewards for your city!
For more information on The Great Excavation event and everything related, please also check out our
wiki!
Related articles