Connecting to a previously existing account
If you have changed/lost your device, and you wish to get back to playing God Kings on your old account, you can easily do that, provided that you have previously connected your account to the GameCenter or Google Play.
1. Download and install God Kings.
Go to your store with apps and download God Kings. Let it install.
2. Complete the tutorial
As you essentially created a new account, you will need to complete the tutorial to gain access to the account settings menu. Listen to Mira's suggestions, and go through the initial city setup: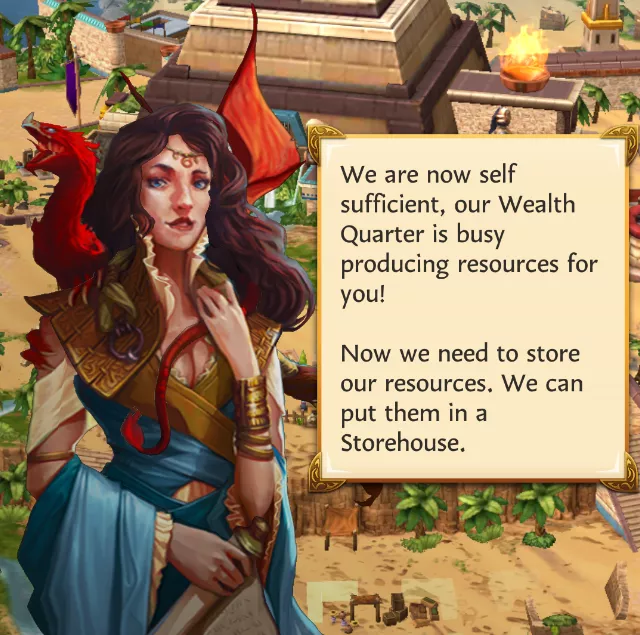 3. Go to "More" -> "Account".
Use the "More" button at the bottom of the screen:

Then, use the "Account" button, and afterwards tap the "Connect" button, which - depending on you playing on Android or iOS, will offer to connect you to one of the services: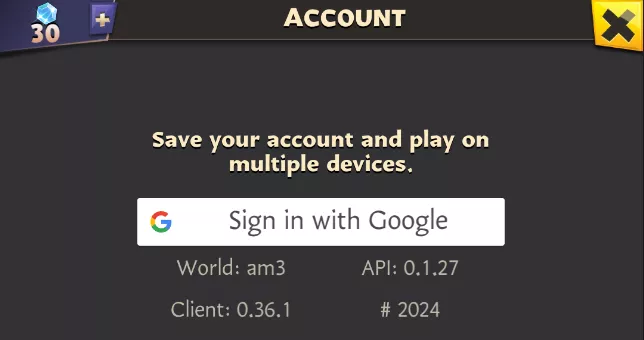 If you are logged in to more than one account, you will need to chose the one you wish to connect to. Make sure to choose the one you have been using previously.
4. Load, do not Overwrite!
If you wish to open your old account, make sure to choose "Load" and not "Overwrite" on the final screen: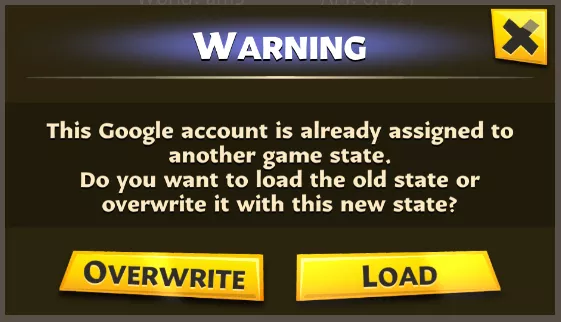 Afterwards, the game will restart, and you will be back on your old account.
---
If you have never connected your old account to Google Play or to GameCenter, you will not be able to use this method. In that case, please still connect your account to GameCenter or Google Play, and then contact Support for help.
If you changed a device and the operating system with it, you will also need to contact Support, as there is no built-in way to move progress between platforms. This is done by going to "More", and then "Contact us".