Team Exploration Rewards
There are different rewards you can obtain by playing Team Explorations.
From every fulfilled task you will receive Exploration Points for your Team and nice rewards such as experience points, coins or energy.
Some task points have multiple tasks, and for completing all of the tasks in the task point, you can get a chest from which you can receive more rewards, for example energy.
The number of points earned by your team will determine your place in the ranking. Your team will receive rewards if you finish the Exploration event in the 1st or 2nd category. In the leader board, you can see what the prizes are for the top teams for the current week. Every week there might be different rewards, such as diamonds, dynamite or Epic Fruits.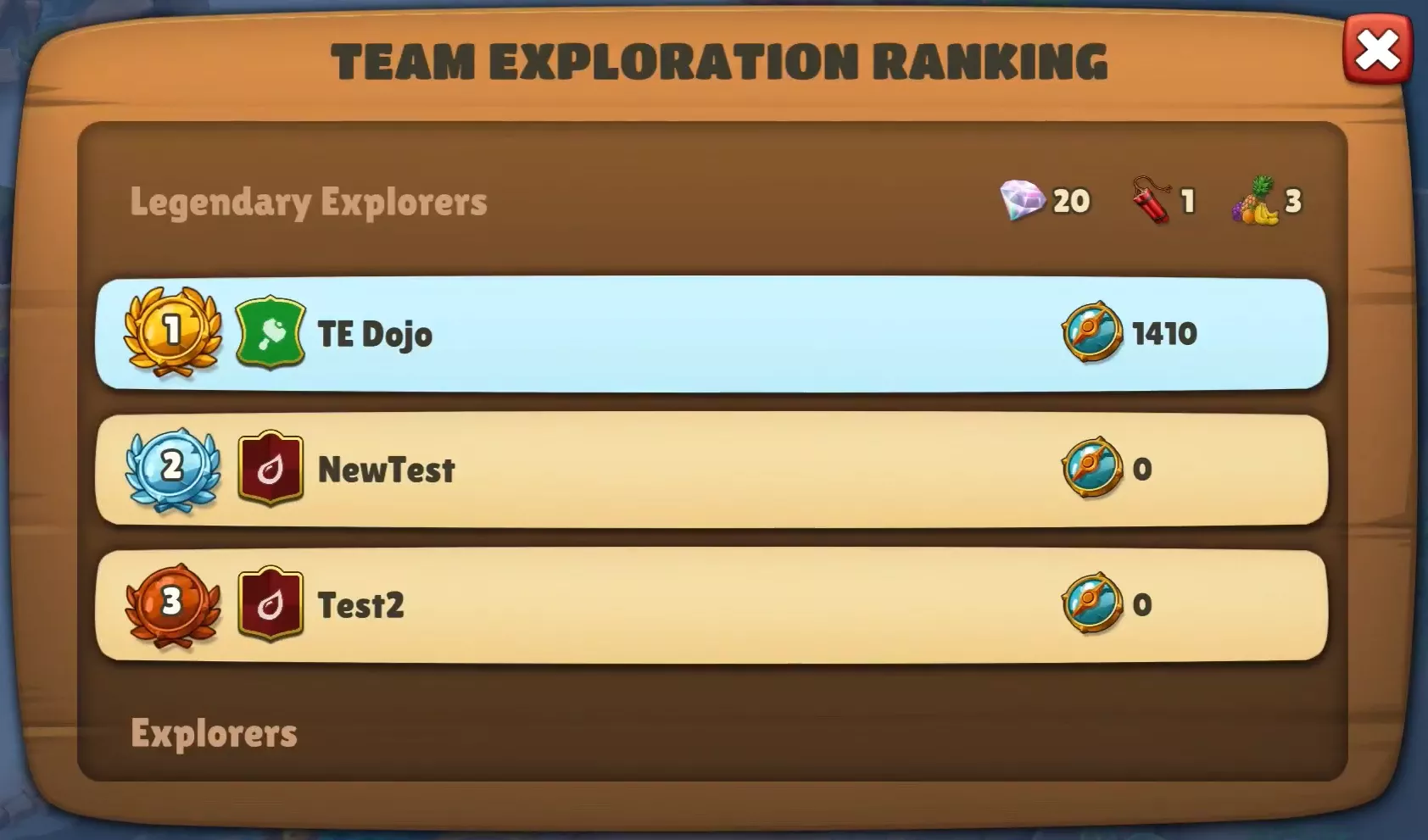 Related articles