How can I use the info given on the Battle Briefing window?
The Battle Briefing allows you to view information about selected battle.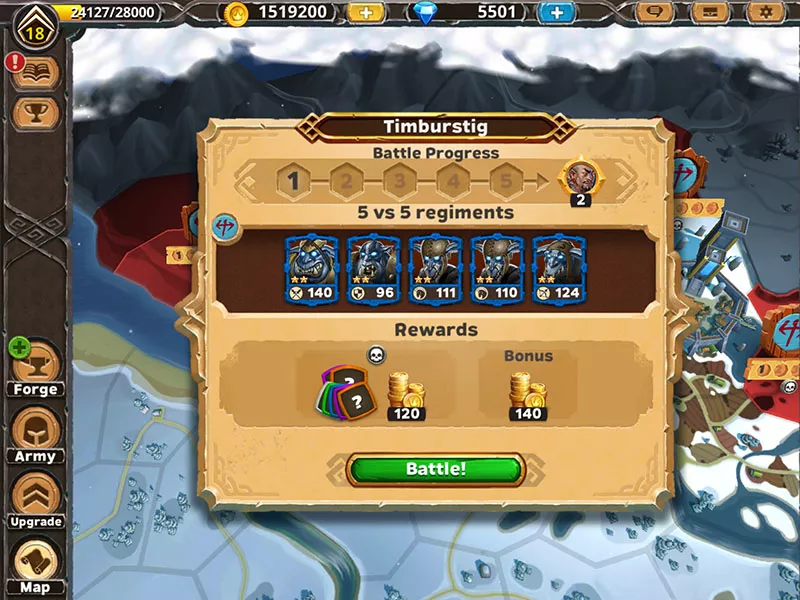 Depending on the type of battle you are facing, you will be able to find some specific information, but this the common information displayed:
Number of regiments deployable vs number of enemy regiments

Skull rating (from 1 to 4, indicates the difficulty level of the battle)

Rewards (e.g. gold, upgrades) and Crushing Victory bonus
Boss battles also display the current challenge number.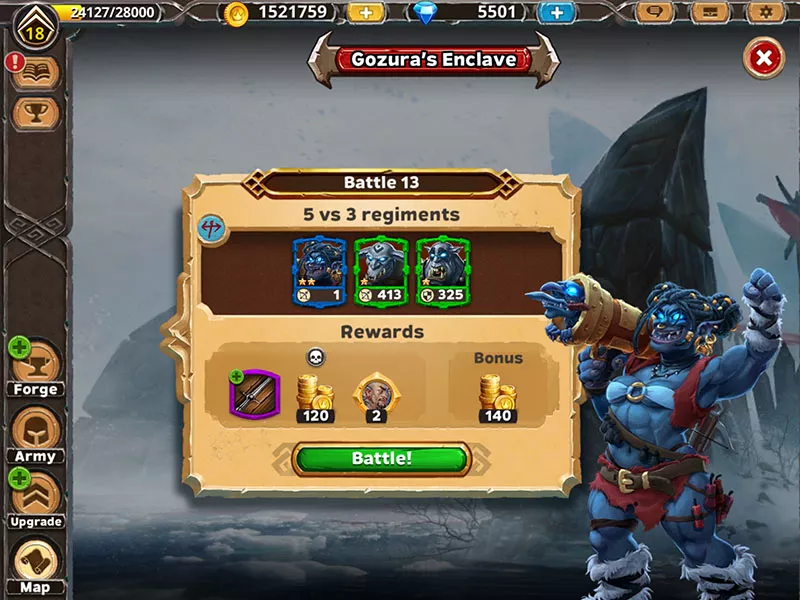 In PvP battles you will find the following additional information displayed:
Name of your opponent

Army Power of your opponent

Trophy count of your opponent

'Find new opponent' button to shuffle for a new opponent