Where can I find my User ID?
Your User ID is unique and identifies your game account. Keeping it saved somewhere on your device is a good measure to be sure we can recover it in the unlikely event your account gets lost.
You can find your User ID by accessing your game settings (gear icon in the top right corner of the screen). The ID is displayed at the bottom of your settings. It's a unique alphanumerical ID after "U:".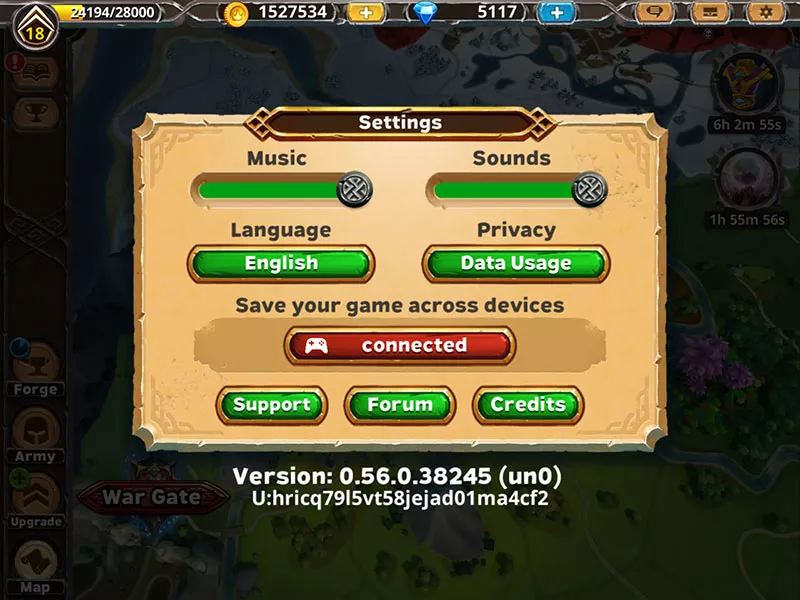 A good way of storing your ID is saving a screenshot of your game settings.