What are game worlds and how can I change them?
Why do we have worlds?
Forge of Empires enables you to develop your city in more than one world. At the beginning, you will start on a recommended world but you can always start over somewhere else. So, if you wish to try different tactics, remind yourself how the early ages looked like or join your already playing friends - you are always welcomed to try a different world!
You can play in as many worlds as you wish! Just open list of available worlds by clicking
"Play in a new world that you haven't discovered yet"
in World Selection window and choose one of them: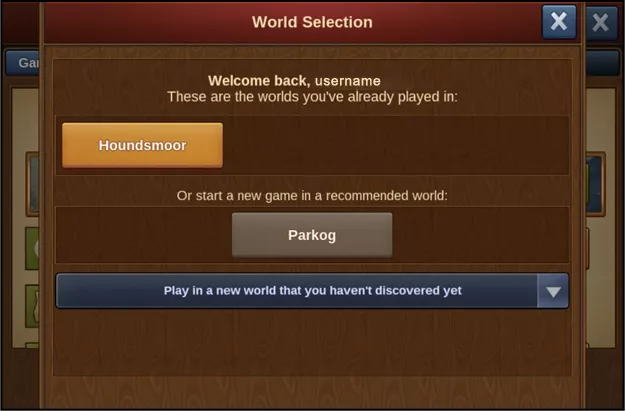 New worlds
From time to time, when available worlds get crowded a new world is opened where all players can start their journey through the history from the beginning. We will make sure you are aware that a new world will be opened soon so keep an eye on our forums and announcements!
Keep in mind
If you are logging in to the game via Facebook, you will be able only to play in one world. Please contact our support if you wish to play in more than one world.
Remember! Each world means starting the game from the beginning. You cannot move your progress, buildings or resources to any other world. The only exception are Diamonds! There is only one Diamond pool for all your worlds. Diamonds obtained on one world can be spent on another one, too!
Related articles