How do I obtain Gold coins?
You can buy Gold coins in the shop.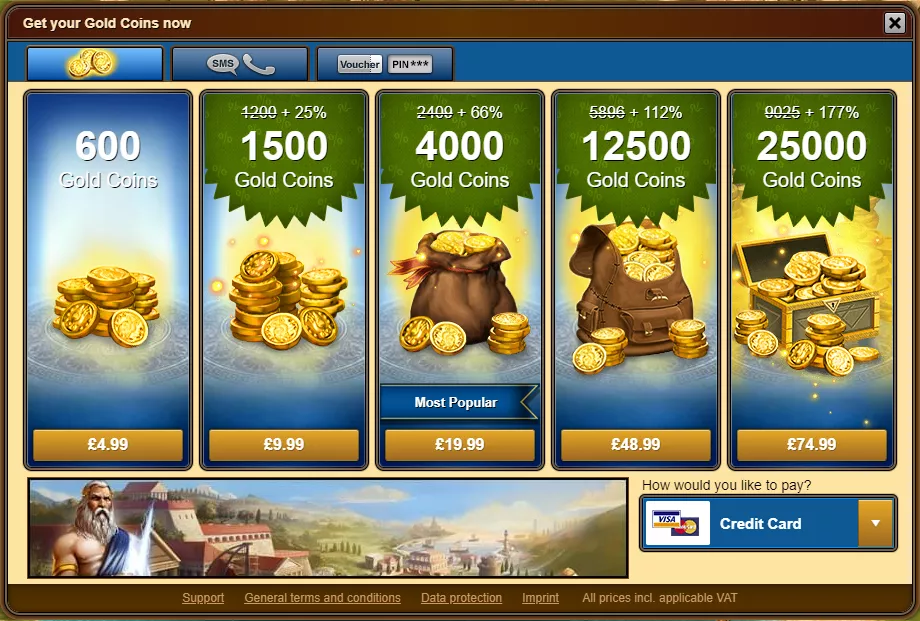 You can trade resources for Gold in the marketplace (requires building level 5).
Complete all tutorial quests to get small amounts of Gold. It is also possible to receive gold in the daily login bonus.
Gold can be obtained through payments, but you can also get them through various competitions, e.g. on our forums or our social channels.