How does the culture system work?
Most buildings
in Rise of Cultures have one common feature: they
work better when supported by cultural sites
.
Cultural sites do not produce anything tangible, but instead improve other buildings around them by providing a culture value.
For example,
farms with cultural sites around them produce more food, homes produce more coins, and barracks get faster at training units
, thus occupying your workers for less time.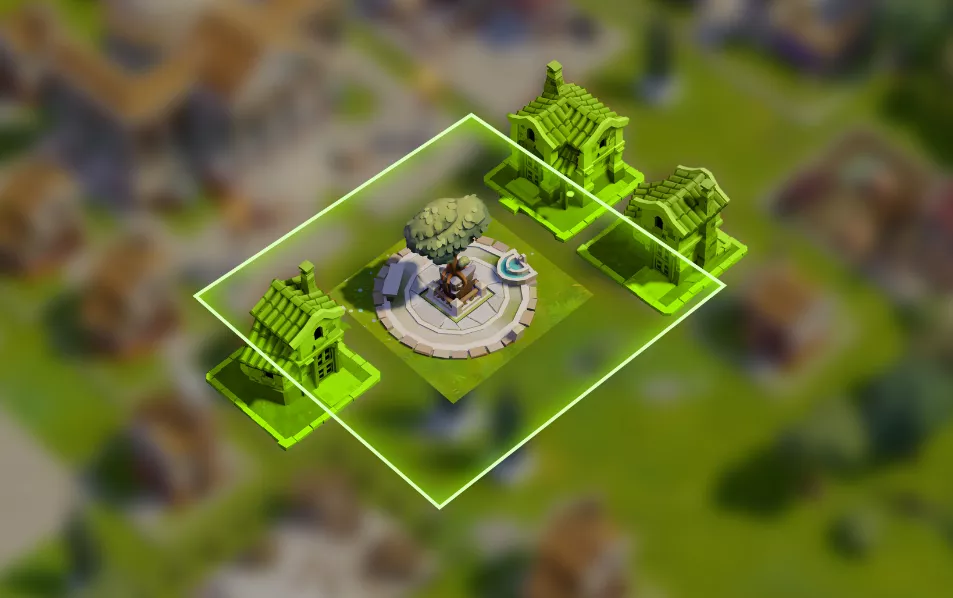 Always make sure that you distribute cultural sites throughout the city in such a way that they support as many buildings as possible. Sometimes, to get optimal results, you will need to shift the buildings in your city around. Keep in mind that removing or decreasing access to culture will reduce the output or speed of current actions in affected buildings.
Whether you are in building mode or not, you can always get a better overview of your cultural bonus by tapping the button in the top right corner of your screen.
If you then move your cultural sites around, the expected bonus values will update accordingly, letting you know where to best place them.
Related articles