Everything about Team Exploration
You and your team can take part in the weekly team event called Team Explorations, in which you can work together to explore regions of a mysterious island. First, you need to repair the old Tower to its former glory. The Explorer's Tower in Sunrise Village was founded over a century ago, when thrill-seekers gathered together to embark on Explorations in hopes of finding new lands and treasures.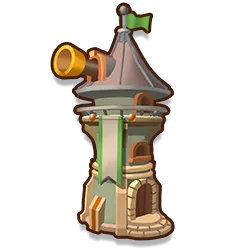 When the Explorer Tower is ready, you will be able to join the weekly Explorations and work together to explore the island where you can discover treasures and valuable boosts with your team. It is a weekly event with a day break before the next event starts.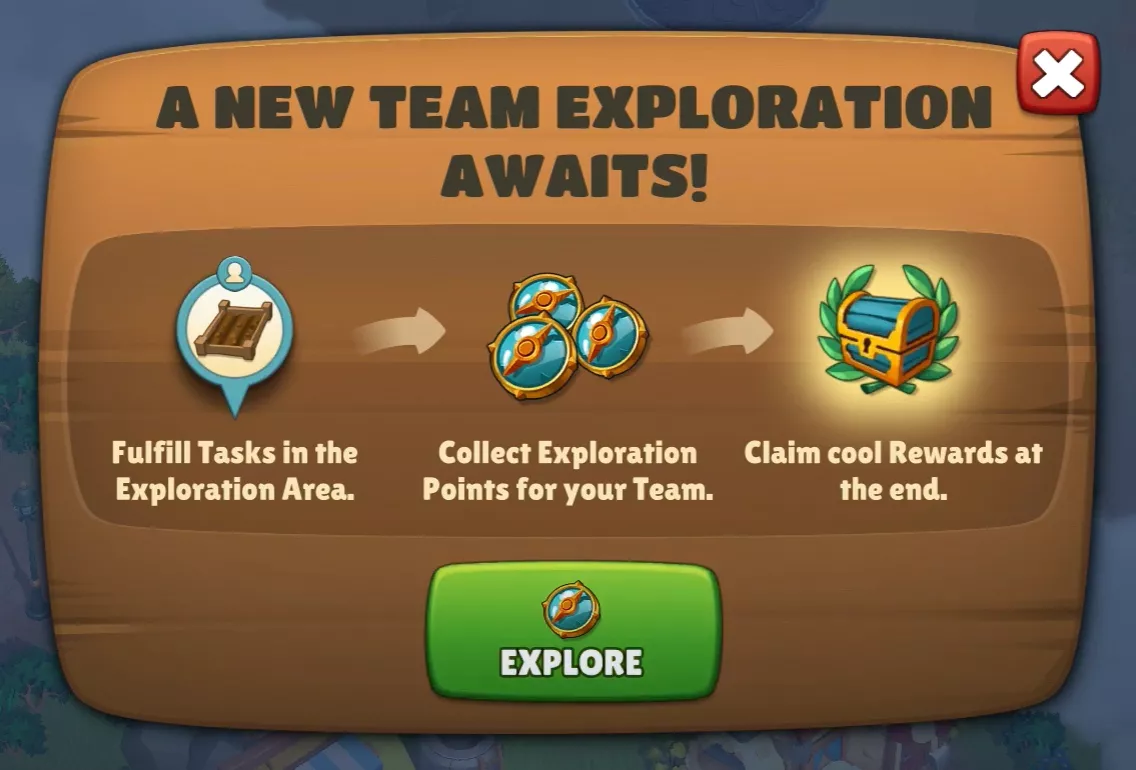 On the left side of the screen, you can find the Team Exploration Icon where you can see how much time you have until the end of the event as well as your current place in the team ranking. Below the Team Exploration icon, you can find your current task icon with the time left to fulfill the task.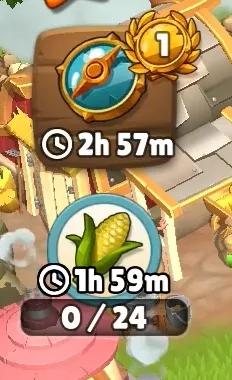 Every team member will find tasks to solve at various task points and every task has to be done in a limited time. With every finished task you will receive Exploration Points for your Team and nice rewards, such as experience. Some task points have multiple tasks, and for completing all of the tasks in the task point, you can get a chest from which you can receive more rewards, for example energy.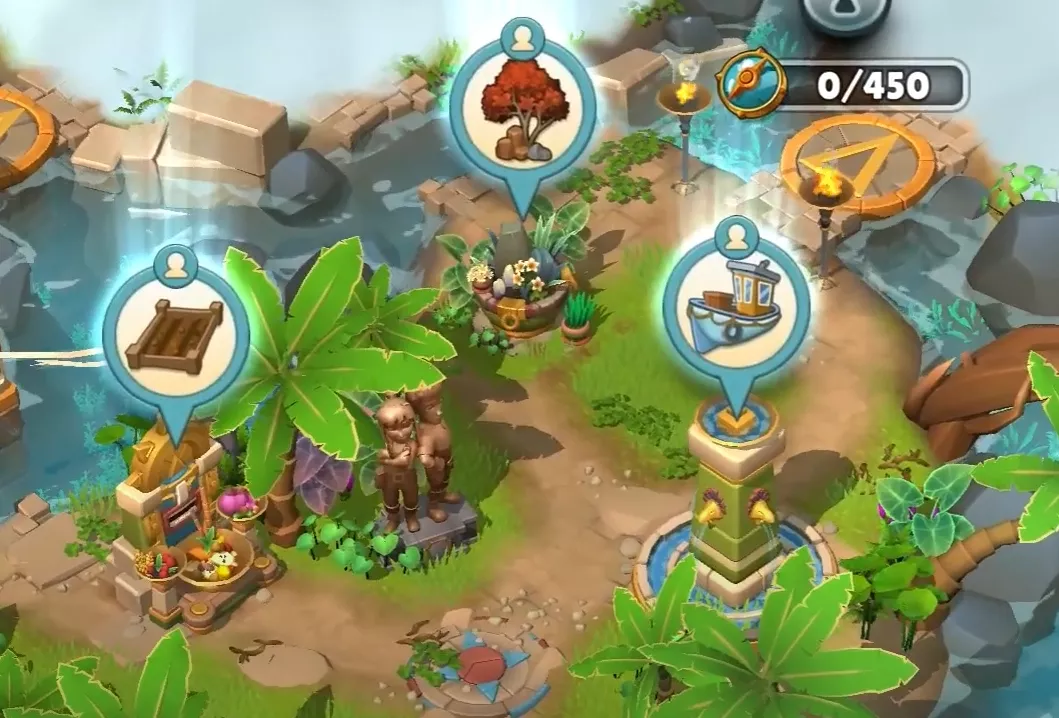 In order to discover new lands, as a team, you need to collect a specific number of Exploration points. With each successive discovered land, the required number of points is correspondingly higher. Although the further you go, the more rewards you will get.

The number of points earned by your team will determine your place in the ranking. The top 3 teams will be placed in the Expert Legendary Explorer ranking, then you will find the Avid Explorer category and the last one is the Amateur Explorer category with the last 3 teams. Your team will receive rewards if you finish the Exploration event in the 1st or 2nd category. In the leader board, you can see what prizes are for the top teams for the current week.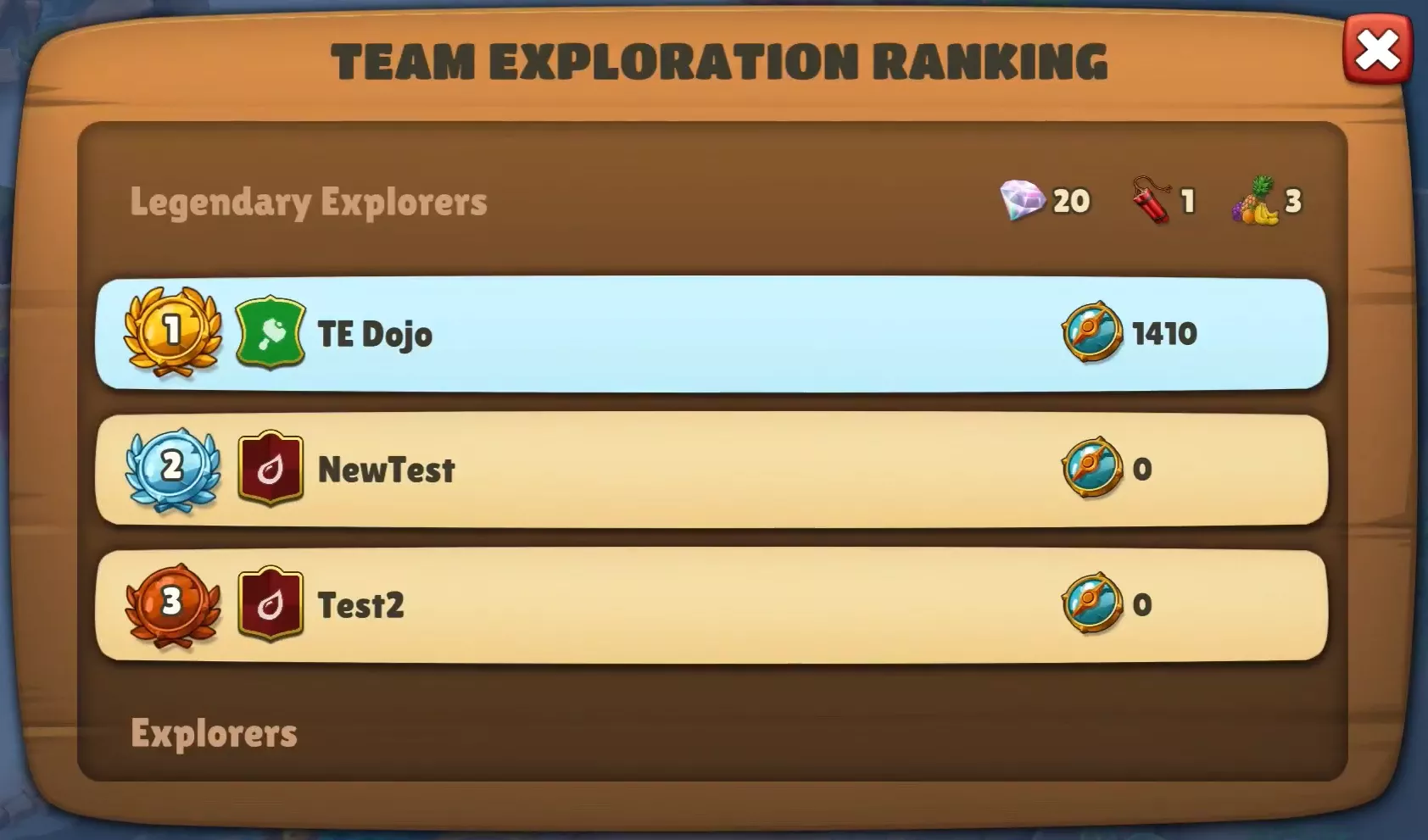 In the team chat, you can motivate your teammates to do tasks with you. As more tasks are done, you will gather more points. Remember, a well-coordinated team achieves fantastic results.
Related articles