How can I change my email?
In order to change your email address please go to
Settings → Account → Change E-mail address
. Please, note that if you mistype the new mail address, you cannot cancel it. You will need to wait 14 days to try it again. If you are having trouble in changing your e-mail address, please get in touch with the customer support .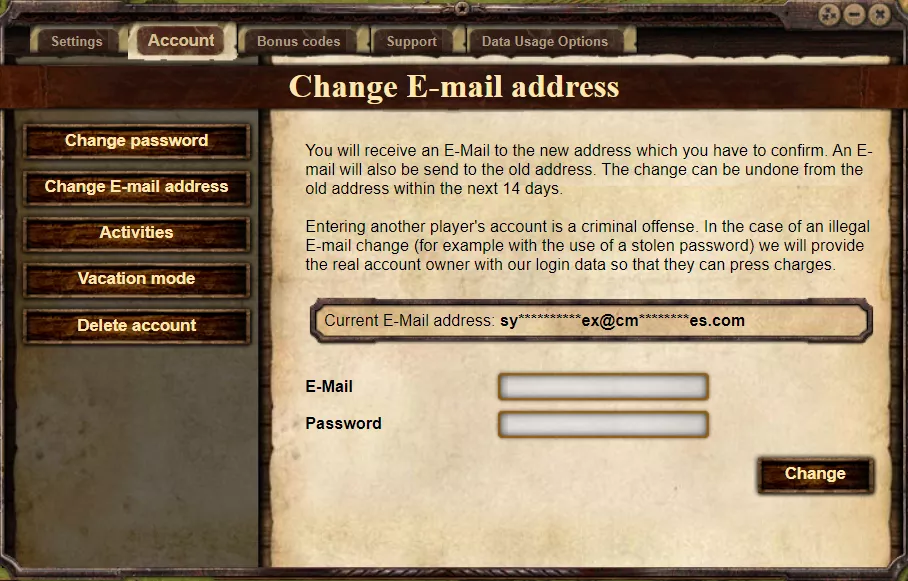 Related articles