Welcome to the Forge of Empires recruitment page!

Fellow citizens, we cannot escape history. We at Forge of Empires will be remembered in spite of ourselves. Thus I implore the experienced among you who enjoy teamwork, helping others and have an enthusiasm for FoE to join our team! We have many volunteer opportunities across our support teams. Go forth and apply, and remember my old quote – "Whatever you are, be a good one."
Are you an experienced Forge of Empires player, and wish to share your knowledge? Do you enjoy helping the Community? Do you want to shape the future ages and features? Are you over 18 years of age? If you answered yes, you may be just the right person we are looking for. The support team is always looking for enthusiastic volunteers who enjoy teamwork, helping others and of course Forge of Empires!
The Forge of Empires Team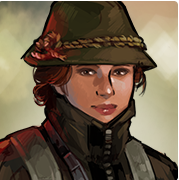 Apocalypso
Senior In game Moderator

Moderating to me, is like playing Forge of Empires at a deeper level. I enjoy the puzzles of the game and I love to help friends and guild mates with the intricacies of the game.

The joy I feel when I can help someone to understand their game combined with the exhilaration of learning more, myself, every day makes this job just a little bit addicting. If I had to describe being a moderator in 3 words, I'd have to say: Humbling, Rewarding and Challenging It is wonderful to be surrounded by people that are always willing to help as you all grow and learn together

The Forge of Empires Team consists of many roles. Our core roles are:
Community Manager & Co-Community Manager
In game Moderators
Forum Moderators
Social Media Moderators
The Forge of Empires Team is made up of a vast mixture of dedicated players, who love to support their favourite game! The team is structured in a way that it allows those who want to get involved in different projects do so, and even step outside their comfort zones. The choice is theirs.
As part of our volunteer team we offer great opportunities to develop new and existing skills, a monthly premium gift, plus the opportunity to join the team on an annual meet up!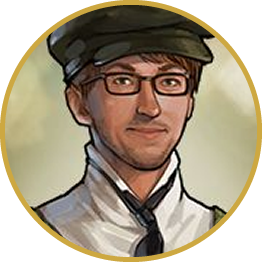 Mellofax
Co-Community Manager

Working as a part of our wonderful support team has been a pleasure and a privilege.

I have met some wonderful people along the way, engaged with players who love the games as much as I do and contributed toward a game I have a real passion for.
Being a part of the support team is like having a second family!
An in game moderator works as part of our in game support team, led and trained by the Community Manager or their senior team. A good team attitude is essential as we help and support each other in this sometimes stressful role. We have a good team spirit, and enjoy a lively team voice chat where we keep up to date with the latest bugs, information and play some team games!
In game Moderator duties include :
Answering questions sent in by players
Detecting and testing bugs to be sent to the developers
Detecting rule breaking and placing bans
Helping players to appeal their bans fairly
Testing game updates for bugs before they are released
Be able to respond to tickets within 8 hours

Encompassed
Co-Community Manager

My time as a Co-Community Manager has taught me a lot - both about the game and about the community in general.

There's always something new to discover, and there's a great team of moderators and CMs to work with.

Every day is different, and it's always an adventure. It's especially nice when we can help players resolve their issues, or even just teach them something new about the game.
The Social Media Moderator will implement the game's moderation strategy on social networks like Facebook, Instagram, Twitter & Google+, ensuring a safe and legal community environment, promoting first-rate customer service and helping to build up a strong community around our game.
You will be using our cross-device tool (either on mobile or desktop) which will allow you to quickly moderate all the content created by our players on social media.
Social Media mod duties include
Implement the community moderation practices on a daily basis, while coordinating with the Social Media Coordinator
Review and moderate content within comments received to our posts & tweets, as well as on our monitored hashtags
Provide direct support for easy-to-solve issues addressed by users that don't require disclosure of personal data or redirect users to the appropriate support tool
Constantly engage with the users, by answering to questions and further asking questions, in order to build as much buzz around the game as possible
Forum Moderator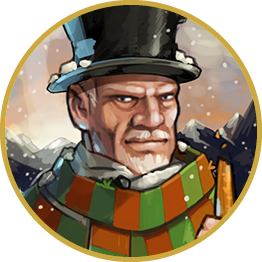 General Solo
Co-Community Manager

Do you love Forge Of Empires? Do you love helping people? Do you love puzzles? Would you like to learn more about the Game? If you answer yes to the above, consider becoming a Moderator and join a great Team!
As a forum mod you will be responsible for ensuring the content in the sections you cover remains within the rules and that appropriate action is taken where needed. You will also be an example for the rest of the community and you are expected to have good communication skills.
Forum mod duties include:
Dealing with rule breaches.
At least twice daily checking of reports.
Offering help and advice to the community.
Representing InnoGames on the forum.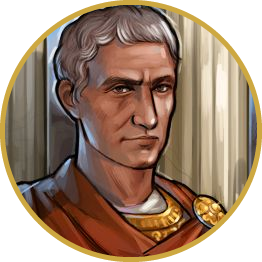 LeCron
Community Manager

Managing this amazing Team and Supporting our Community is rewarding. Being part of a group really dedicated to help the players is a great pleasure. We offer extensive training and support to our moderators as well as a lot of fun and laughter along the way.
All roles within the team are customer service roles, and mods need to have a good attitude with all people, including those whose first language is not English.
To apply:
You need to be at least 18 years old
You must have excellent written English skills
You need to be available to answer other player enquiries
Communication within the team is vital and therefore all applicants must have and be willing to use our web based chat client
Forum experience is a plus for Forum Moderator applicants
Please use the tabs at the top of the page to select the position you are interested in to get started!