How can I change my password?
Open the Settings window, go to the Change Password tab and click on the "Request new password" button.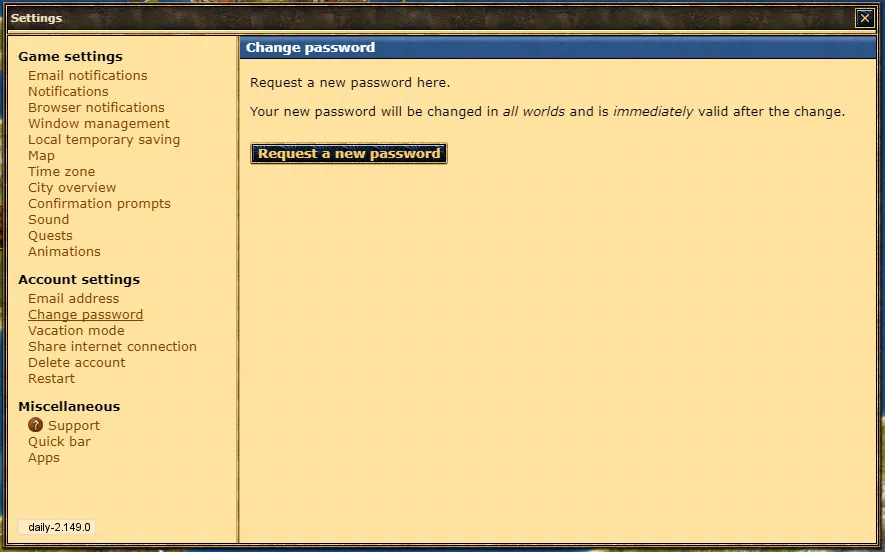 A message will be sent to your email address you registered with. Click the link included in the message and you will be redirected to set your new password.
If you are connected via Facebook, then this is not an option. You can however use the forgotten password mechanism to create a new password if you have an email address active.
Should you need any assistance, please contact our support team.
Related articles