How can I delete my account on one world only?
In the world that you wish to delete your account for, go to "Settings" and then to the "Delete Account" tab. You will need to enter your password to authorize the deletion of your account.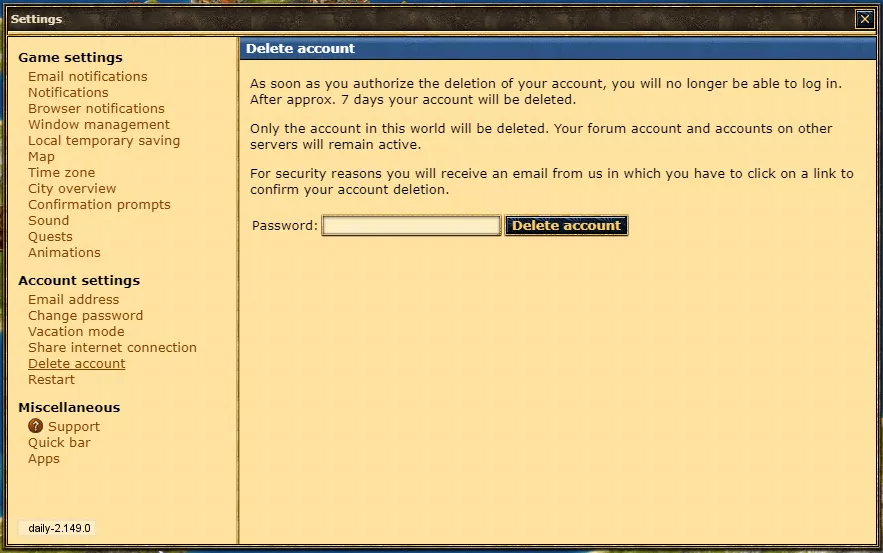 It takes approximately 7 days for the account to be deleted. However, this will only delete the account on the world you authorized the deletion for. The overall game account and progress on other worlds will not be effected.
Related articles