Chapters and locations
At Sunrise Village, you will wander through an extremely interesting world. To start your journey, click on the map icon, which will lead you to the map.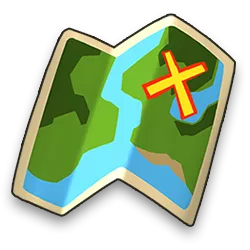 The story is divided into chapters. There are several locations in each chapter. Each location has a name, for example
The Woodland
is the first location in the first chapter.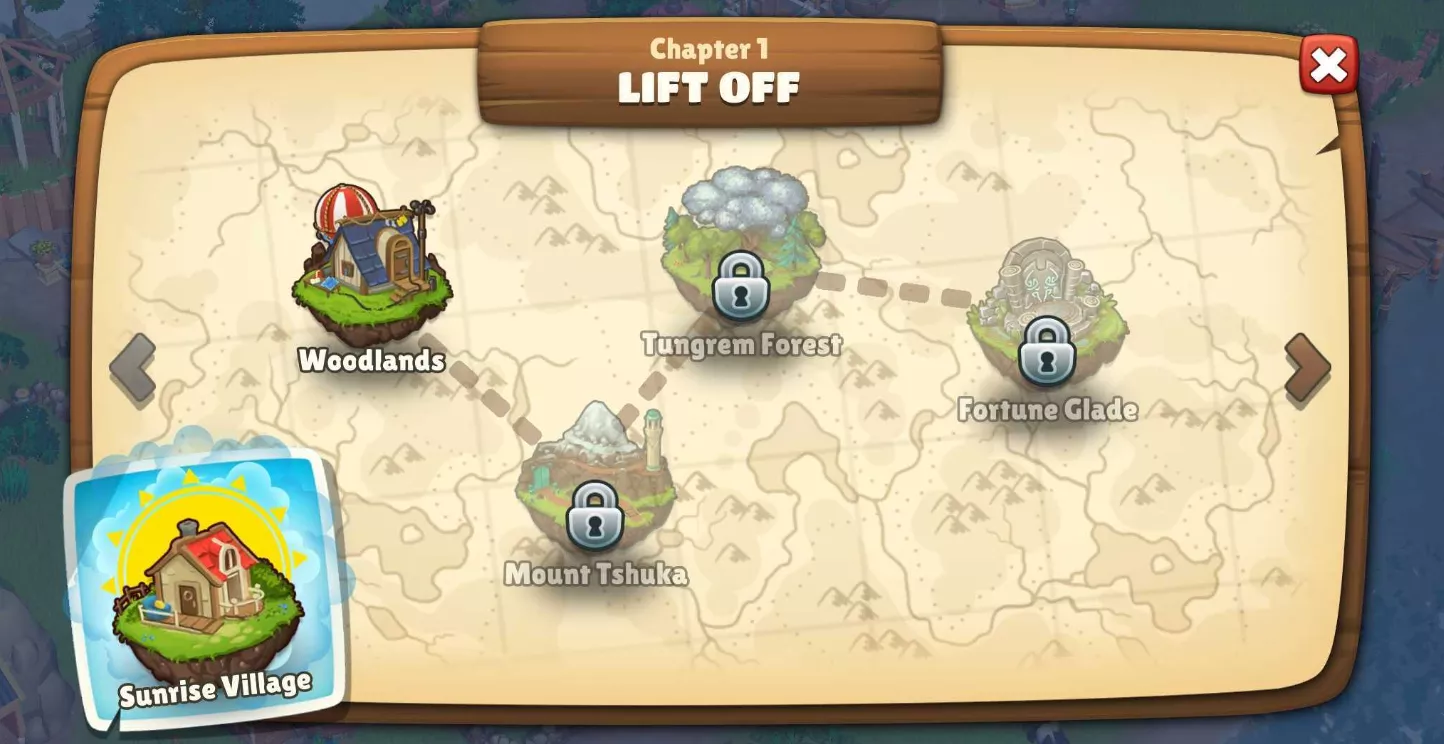 Locations should be done sequentially. When you complete quests in one location, you will be able to continue your adventure in another one. The engineer Albert and his hot air balloon will support you whenever you need.