Invite a Friend
The ''Invite a Friend'' is a referral program for you to receive extra rewards and give your friend a great start with an extra little help. In order to use the feature you have to access the Friendship tab or via Settings, and press ''Invite''.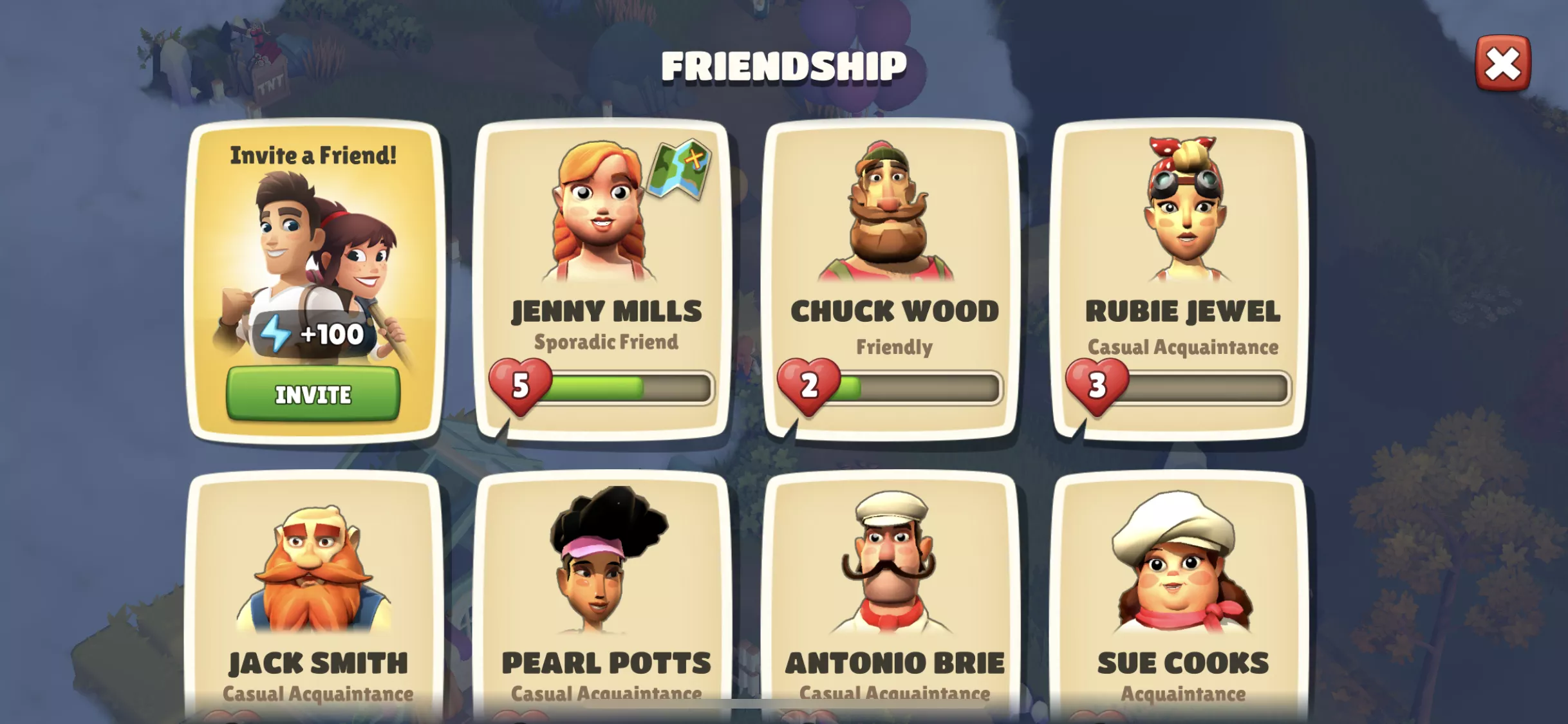 In the next window, you can see the instructions on what you need to do. You simply can press on the ''Invite''-Button and send the invite link to your friend using your favorite messaging application. The more friends that install and join the game via the link the more rewards you can make over time.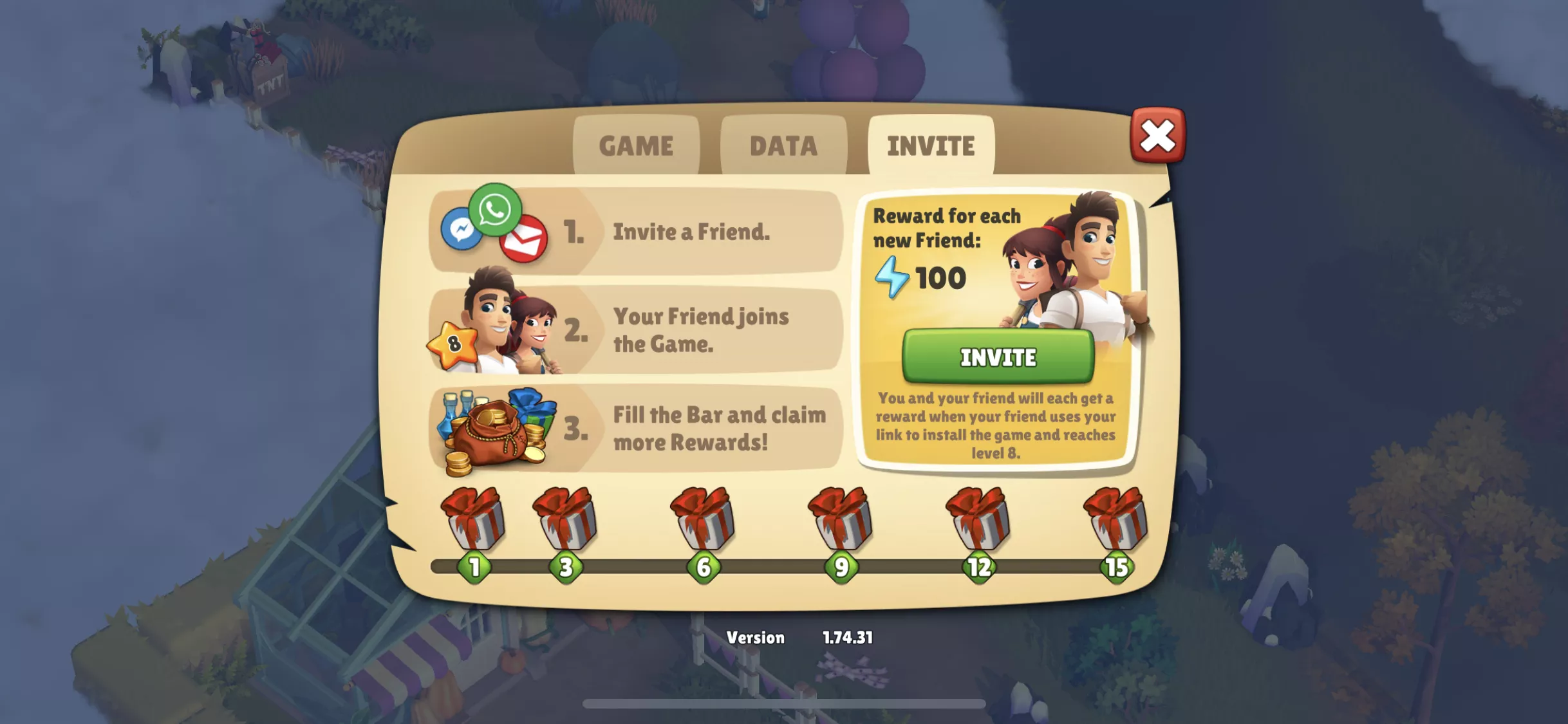 Here are the rewards you can make next to the 100 Energy you will receive per friend:
| Number of Friends | Diamonds |
| --- | --- |
| 1 | 25 |
| 3 | 25 |
| 6 | 25 |
| 9 | 50 |
| 12 | 50 |
| 15 | 100 |
Please note: It is vital that your friend installs the game for the first time via the link you generated or you will not receive a reward. Also, your friend must reach level 8, and you both must be in the same market. To check you are in the same market, check your player IDs on the loading screen. The letters (EU or UN) must be the same for both of you. Lastly, you and your friend must have allowed data sharing for our game as this data needs to be shared with our system for the invite to be registered.
Related articles