How can I change my password?
If you know your previously used password, you can change it at your in-game settings (
Settings → Account → Change password
). To do so, please enter your old password one time and the new password two times.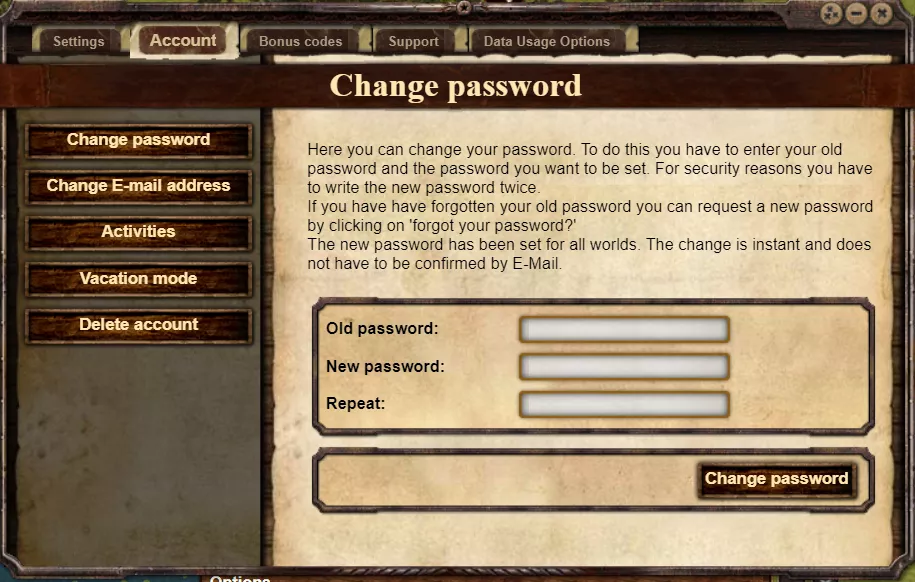 If you forgot your password, please click the
Change password
link on the main page of the game.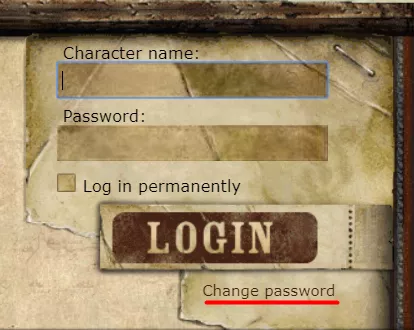 We will send an email with a password change link and you will be able to set up a new one. Please, be aware that this will be sent to the email you have assigned to your The West account. If you don't have access to that e-mail address, you cannot recover your password using this method. In that case, please contact the customer support.
Related articles