How do I register an account on the forum?
Every forum account needs to be linked to a game account on the same language version.
In order to register your account on our forums, please do the following:
1. Open the forum you would like to register on
International Forum: https://forum.en.forgeofempires.com/index.php
U.S. Forum: https://forum.us.forgeofempires.com/index.php
Beta Forum: https://forum.beta.forgeofempires.com/index.php
2. Click on Register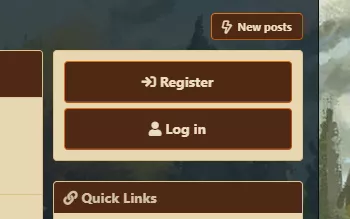 3. Another page will open, where you will need to include the following:
Player Name - the name of your game account.
Game Password - the password of your game account.
Desired Forum Password - the password you would like to use for the forum. Needs to be different from your game account password.
Confirm Forum Password - repeat the forum password you have used in the previous line.
Access the Terms and Conditions and the Privacy Policy and submit your registration.
Once this has been done, you can log into the game forum with your username and password.
Related articles