Can I share my internet connection with other parties in my household so that they can also play Grepolis?
Of course you can! The only thing you need to do is to enter a shared connection with them. Go to settings and click on shared connection, than enter the other player's name: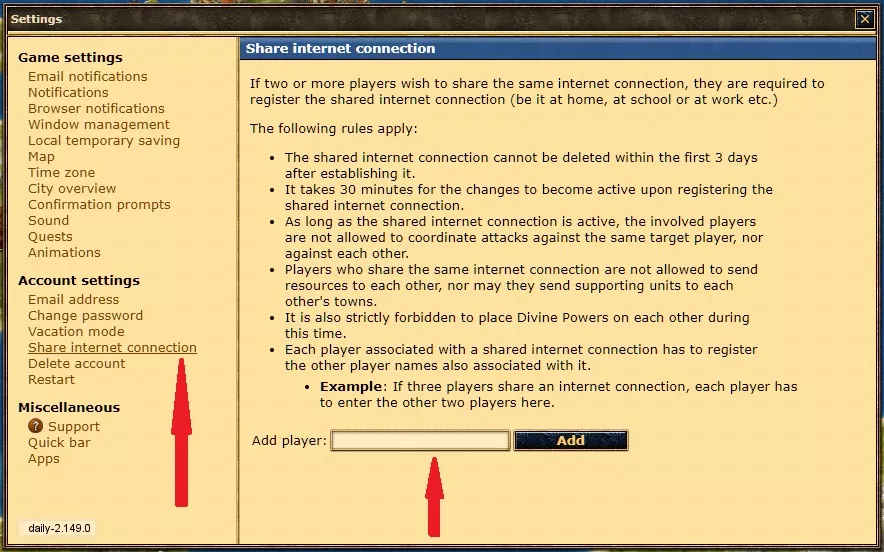 In the mobile app it is not possible to enter a shared connection. Please head over to the browser to change these settings.
Related articles