How can I manage my Army?
To access the Army screen, tap on the 'Army' button on the lower left side in the main menu.

Your regiments are represented by regiment cards in this overview. The portraits of locked regiments are greyed out and will only provide basic information when tapped. The border of unlocked regiment cards resembles their rank. You can tap on each individual portrait to access more information about selected regiment.
In each regiment screen, you can
see an animated 3D model of the regiment which you can turn around,
see the Star Level,
access information about selected regiment's abilities,
get an overview of the regiment's attributes,
tap the 'i' button to view the regiment's detailed description,
recover the regiment if currently injured,
and jump to another regiment via the icons on the right-hand side.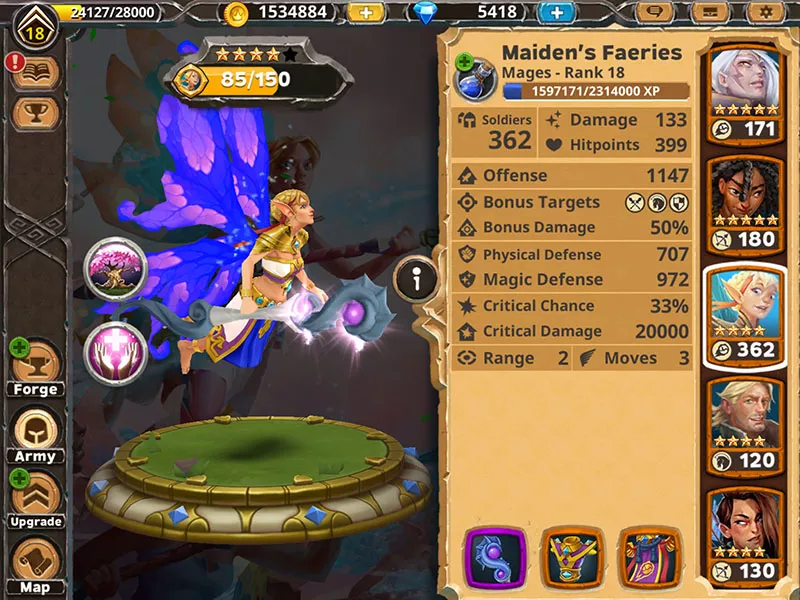 Related articles