How can I create and manage my own Alliance?
First of all, you need to unlock the Alliance feature by reaching Warlord Level 5 and liberating the Alliance HQ on the map.
To create an Alliance, simply tap on the Alliance HQ and tap the Create button on the bottom right side. To create an Alliance you have to pay 5000 Gold.
You are asked to customize your Alliance, so choose:
Name
Tag
Description
Banner
Status
Language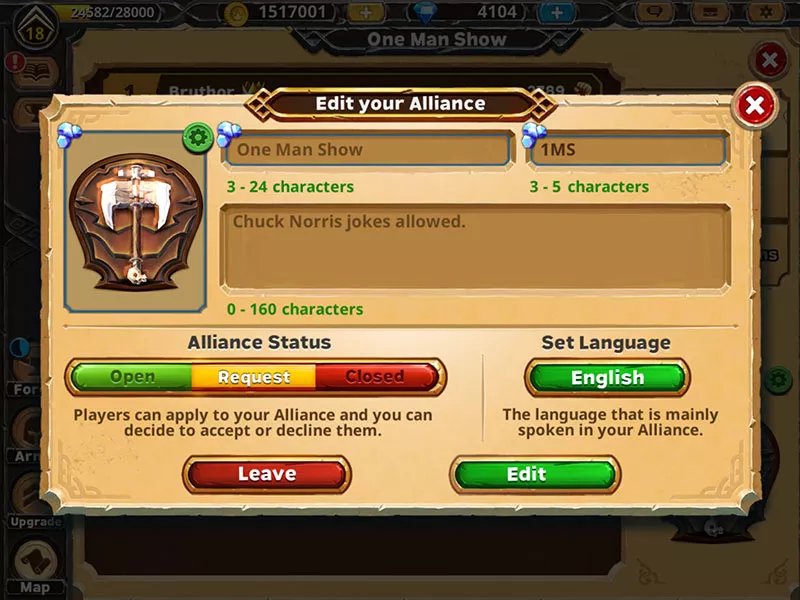 Note: If you choose to change any details later on, you can do that at any time. Changing the name and/or tag of the Alliance will cost 50 Diamonds.
Related articles