What are Alliance Quests?
You gain access to Alliance Quests as soon as you have created or joined an Alliance. From then on you will receive up to 3 Daily Quests. Each Quest has a specific requirement. Once met you will receive an instant Gold reward and Alliance Points. Completed Alliance Quests will be replaced the next day. You can also choose to reroll open Quests at any time.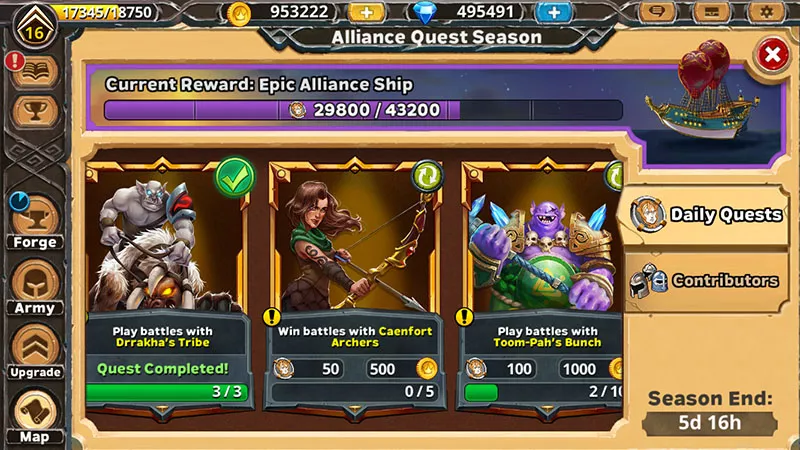 Alliance Points are collected by all Alliance Members and pooled together to reach higher reward tiers. Every Monday, all Alliance Members can claim their Alliance Ship. Based on how many Alliance Points your Alliance has collected you will get one of the following Alliance Ship tiers:
Common
Uncommon
Rare
Epic
Legendary
Mythical
Every Alliance Ship rewards you with Gold and Shards. The higher your reward tier, the more Gold and Shards you will get. You can claim your Alliance Ship in Eastport.
Related articles