Where can I find my Alliance in the Alliance Ranking?
The Alliance Ranking is not next to the other leaderboards. You can find it by going to your Alliance HQ and selecting the Alliance Ranking tab.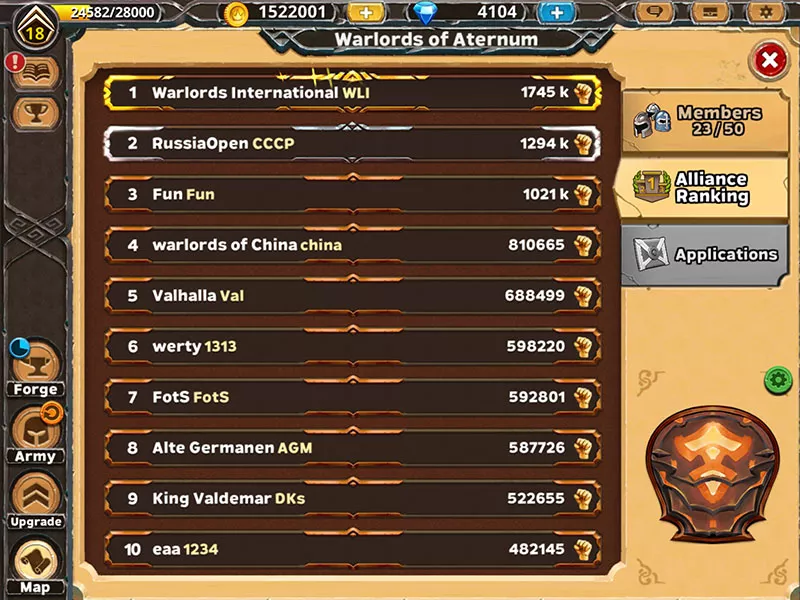 The Alliance Ranking is determined by the total Army Power of all members of an Alliance. You can find your Alliance in the ranking list. Simply scroll to your current rank. If your alliance is not in the top 100, you will find it at the end of the list.
Related articles