Apple iOS - I ordered a product but did not receive it. What can I do?
We are sorry you experiencing problems with your purchase. It may unfortunately happen in rare cases that you do not receive what you bought when making a purchase with a mobile device. This can for example be due to a lost or unstable internet connection of your mobile device during the payment process. But don't worry, we will help you to get what you bought.
If you have purchased Diamonds, a Bundle or any other in-app purchase in Forge of Empires but didn't receive anything, there are some steps you can do yourself:
1. Simply open the in-app Shop again; you may then get the product
2. If this doesn't solve your issue, close the app and start it again.
This is how to close Forge of Empires properly on iOS 7 or higher
Press the Home button twice. You will see small previews of your recently used apps.
Swipe right to find the app you want to close.
Swipe up on the app's preview to close it.
If restarting Forge of Empires did not help, please contact our Customer Support Team. You can do that by going to your in-game settings. Tap on the Support button there. Or simply click the button below this article. When creating a support ticket, please provide a screenshot of the receipt provided by iTunes. The invoice will look similar to this one: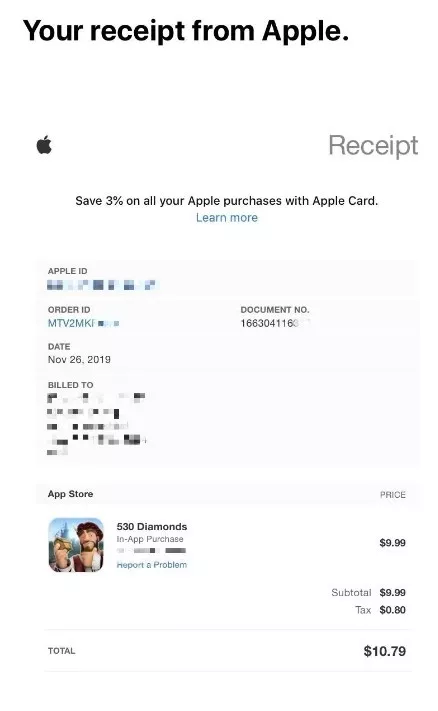 Learn how to find your iTunes purchase history
here
.
Note: If the transaction is still shown as 'Pending', we unfortunately cannot help you yet, and will need to wait until Apple has processed the purchase on their end.
Every single transaction in Forge of Empires is going through iTunes. Therefore, you need to contact iTunes directly if you keep on having issues, such as declined payments or an invalid account, when trying to make an in-app purchase.
To get more information, please tap
here
.