What are War Coins and how do I get them?
War Coins are one of the main currencies in the game. You can get War Coins from various PvP activities.
Winning PvP battles
Total Trophies collected at end of PvP Seasons is exchanged for War Coins at a ratio of 1:1
Placement in various divisions during a PvP Season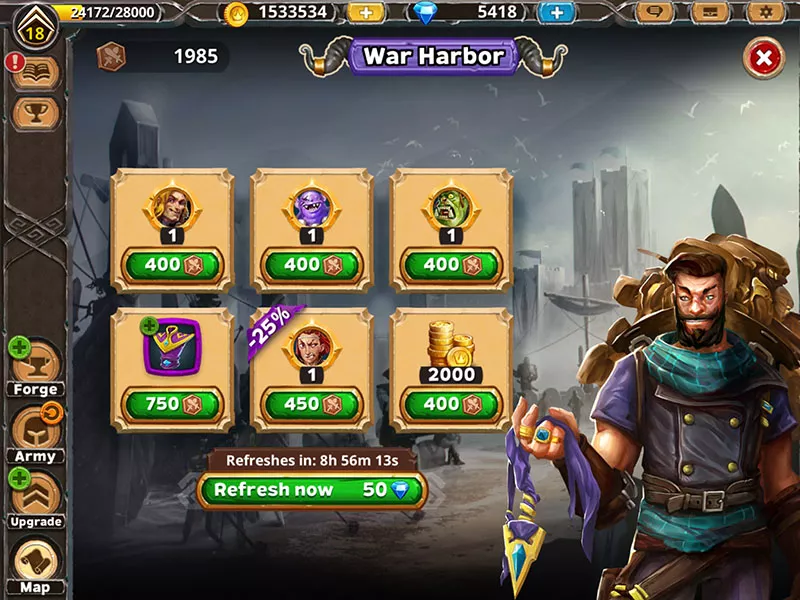 War Coins are used for purchases at War Harbor.

Related articles