What are Diamonds and how can I get them?
Diamonds are one of the main currencies in the game. You can get Diamonds from various places in the game.
Purchase Diamonds in the Shop
Brigand Island battles (3rd battle of each level only)
Daily rewards
Increasing your Warlord Level
Total Trophies collected at the end of PvP Seasons is exchanged for Diamonds at a ratio of 50:1
Placement in various divisions during a PvP Season
Special Offers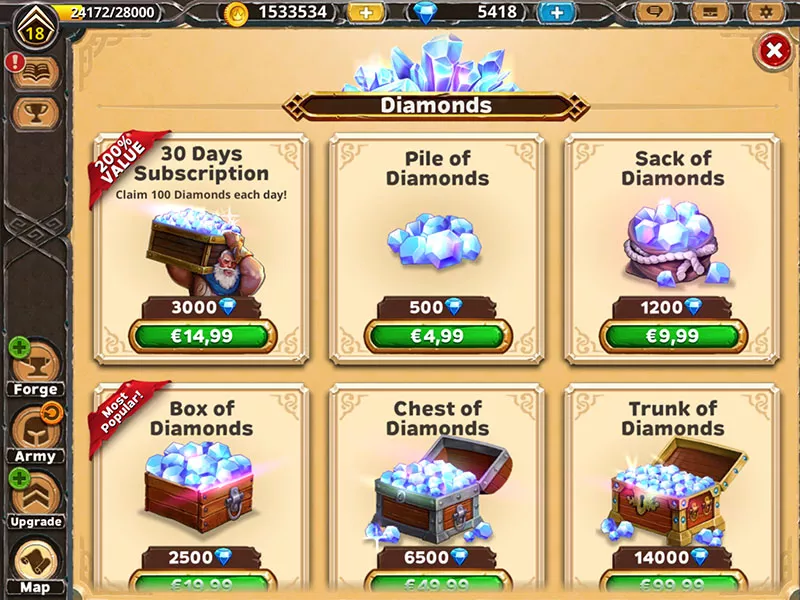 Diamonds are used for:
getting items from the Smuggler and Imperial Ship in Dewport Harbor,
instantly finishing an equipment upgrade in the Forge,
instantly recovering regiments,
instantly explore a new Province on the map,
substituting missing Gold for purchases,
buying Shards at the Merchant,
exchanging PvP opponents,
refreshing Stronghold battles, and
refreshing Merchant and War Harbor offers.